PROJECT PLANS
PLAZA MAYOR
HARTFORD, CONNECTICUT
The Plaza Mayor project at the corner of Main St. and Park St. will be a gateway to Park Street. The plans include 30,000 square feet of retail at grade, 10,000 square feet for a banquet hall at the second floor, and about 35-45 residential units that will equal about 60,000 square feet of living space. There will also be a public plaza in the center for community gatherings.

These plans were presented by the developer, Plaza Mayor LLC, at public meetings in Sept & Oct 2006.

Click on an image below to see a larger view.

Images produced for and provided by Plaza Mayor LLC.
---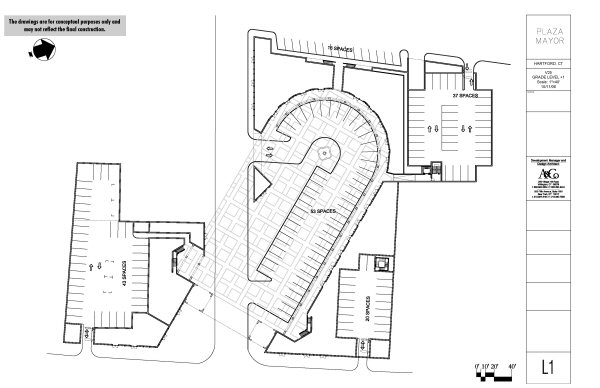 Plaza Mayor Street Level Plan
---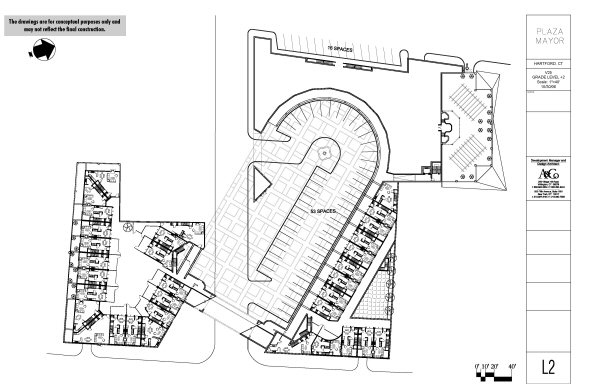 Plaza Mayor Second Floor Plan showing residential units.
---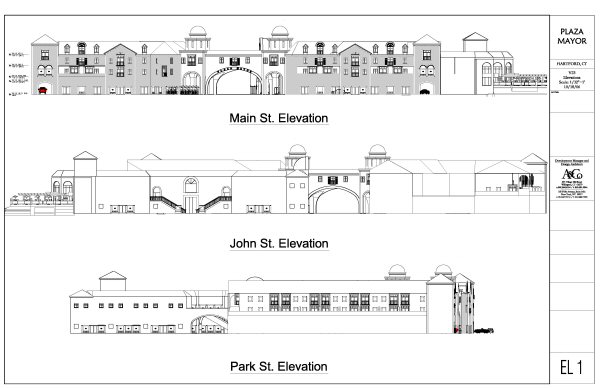 Plaza Mayor Elevations from Park St., Main St., and John St.
---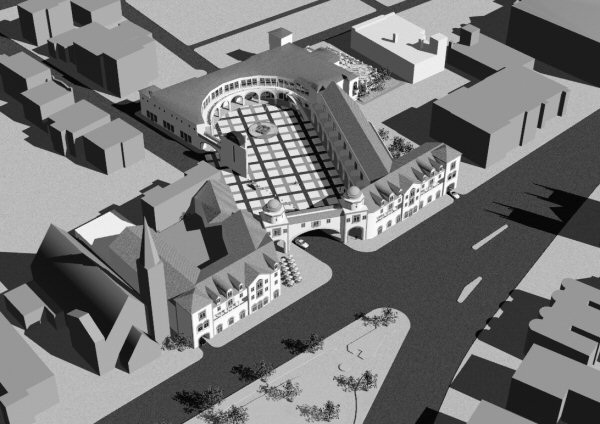 Plaza Mayor - View from the Southeast.
---