What's New on HartfordInfo.org
April 2007
What's New on HartfordInfo.org is a periodic update announcing recent additions to HartfordInfo.org. Please feel free to forward this message to others. To be added to the distribution list send an email message through our feedback page.
HartfordInfo.org, a program of the Hartford Public Library, is a gateway to information and data on issues important to those who live and work in Hartford and the region.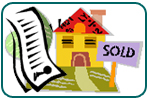 Mortgage Data: This interactive data retrieval system provides access to information from the Home Mortgage Disclosure Act (HMDA) by Hartford neighborhood from 1995 to 2003. Go to www.hartfordinfo.org and select Mortgage Data from the blue Hartford Data Sets box near the center of the home page.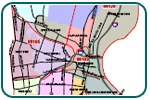 Zip Code Maps:
Three Hartford Zip code maps are available - 1. With Neighborhoods and Streets, 2. With Neighborhoods and Census Tracts and 3. With Census Tracts and Streets. Go to www.hartfordinfo.org and type "zip code map" in the Google search box and then click "Search."
New Community Programs on HartfordInfo.org:
Hartford's Next Generation Of Development: Bullish, Bubble, Or Bust?
Wednesday, April 18, 2007
Click here for the video

Juveniles In The Criminal Justice System: Raise The Age?
Monday, April 16, 2007
Listen to Audio

Property Taxes - The Real Story
Thursday, February 22, 2007
Listen to Audio
New Reports on HartfordInfo.org:
New Articles on HartfordInfo.org:
Through agreements with the Hartford Courant, the Hartford Business Journal, the Hartford News, and the Hartford Advocate, HartfordInfo.org continues to offer selected articles as permanent additions to the web site. Some recent additions include: