What's New on HartfordInfo.org
April 2008
What's New on HartfordInfo.org is a periodic update announcing recent additions to HartfordInfo.org. Please feel free to forward this message to others. To be added to the distribution list send an email message through our feedback page.
HartfordInfo.org, a program of the Hartford Public Library, is a gateway to information and data on issues important to those who live and work in Hartford and the region.
Translation Work Resumes:
Spanish translation of HartfordInfo.org has resumed thanks to the generosity of the Spanish American Merchants Association (SAMA) with support from the AT&T Foundation. To access HartfordInfo.org in Spanish, go to www.hartfordinfo.org and click on the Espanol link in the upper right corner. Thank you, SAMA! (Visit SAMA's web site at http://www.samact.org/)
Research Services:
Let Hartford Public Library's experienced information professionals assist you with your research and presentation needs. We can find the best and most current information sources quickly, extract and arrange the data that is most useful for your purpose, and deliver the information to you in presentation formats. For more information, click here.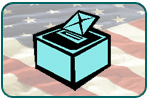 Voting Data: This spreadsheet shows the percentage of adults who voted in Hartford elections by precinct from 2002 to 2006. Go to www.hartfordinfo.org and select Voting Data from the blue Hartford Data Sets box near the center of the home page.
New Community Programs on HartfordInfo.org:
To view any of these recent programs, go to www.hartfordinfo.org and click on the View Community Programs box on the right side of the page:
Can You Hear Me Now? A Discussion on Hartford's Noise Ordinance
The Property Tax Dilemma: What's the Next Move?
Government Secrecy: Censoring Your Right to Know
Connecticut Promise Zones

The Future of Interstate 84



New Reports on HartfordInfo.org:
New Articles on HartfordInfo.org:
Through agreements with the Hartford Courant, the Hartford Business Journal, the Hartford News, and the Hartford Advocate, HartfordInfo.org continues to offer selected articles as permanent additions to the web site. Some recent additions include:
Questions? Suggestions? Click here to send Feedback/Comments
Visit us at www.hartfordinfo.org